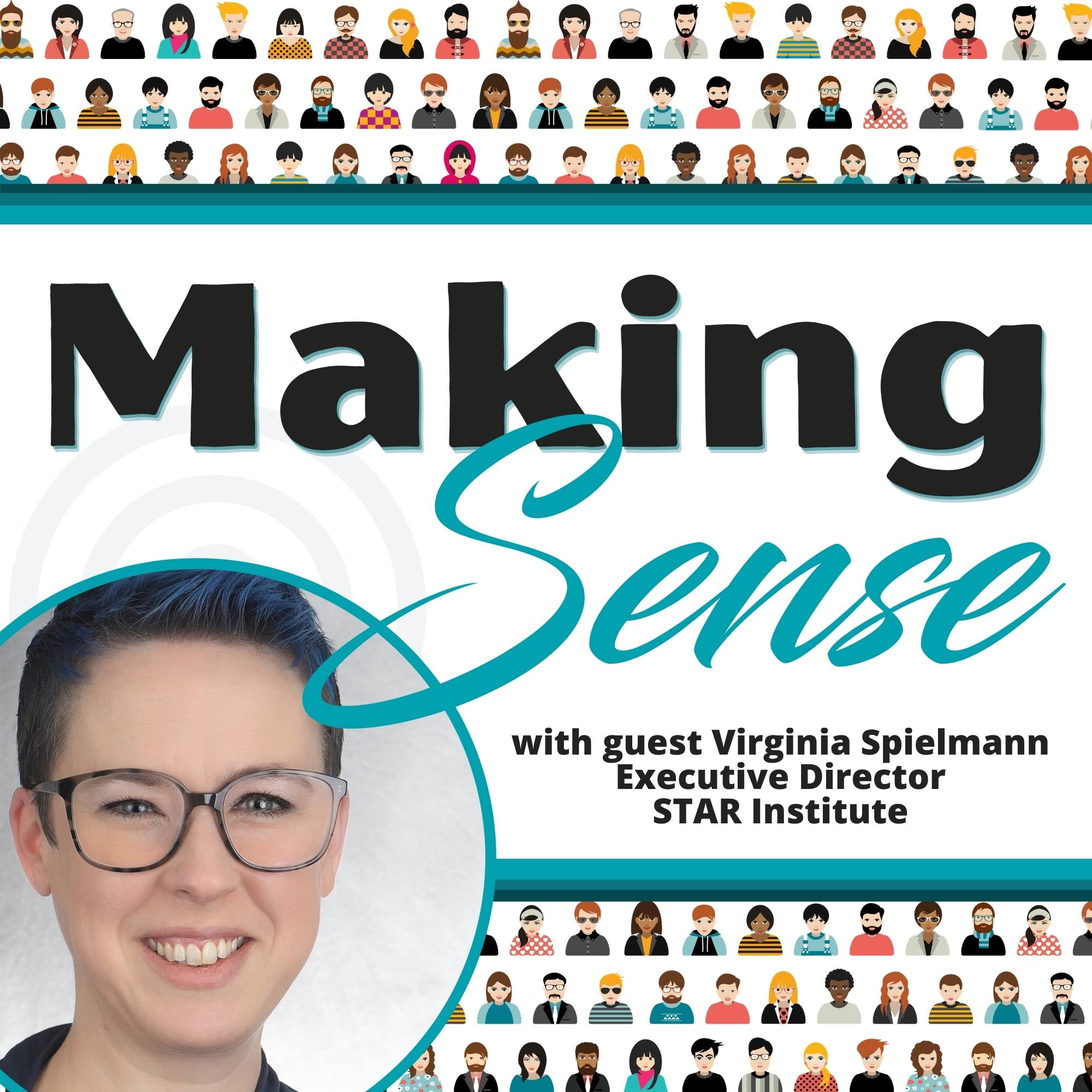 Executive Director Virginia Spielmann and Carrie Schmitt introduce the STAR Institute for Sensory Processing's podcast and discuss how a podcast is a wonderful medium to further the vision and mission of STAR Institute. In addition, they discuss the cornerstones of the Occupational Therapy Practice Framework (OTPF-4) highlighting the OT's unique ability to integrate macro and micro viewpoints into our practice. Listen in and hear how we plan to use this season of the podcast to share research to practice translation through our unique perspective on sensory integration, relationship, and regulation. 
STAR Institute is a 501(c)3 organization, for more information and to donate please visit www.sensoryhealth.org.
Resources:
American Occupational Therapy Association. (2020). Occupational therapy practice framework: Domain and process (4th ed.).

American Journal of Occupational Therapy, 74

(Suppl. 2), 7412410010.

https://doi. org/10.5014/ajot.2020.74S2001

Appiah, K. A. (2011).

The honor code: How moral revolutions happen

. Norton & Company.

Morris, Z. S., Wooding, S., & Grant, J. (2011). The answer is 17 years, what is the question: understanding time lags in translational research.

Journal of the Royal Society of Medicine

,

104

(12), 510–520. https://doi.org/10.1258/jrsm.2011.110180

O'Rourke, P. (2011). The significance of reflective supervision for infant mental health work. Infant Mental Health Journal, 32(2), 165-173.
STAR Institute. (n.d.). Vision, Mission, & History. https://www.sensoryhealth.org/basic/vision-mission-history
TRANSCRIPTION - READ HERE